We have a plan to end gun violence.
One at a time.
Four in 10 gun deaths in U.S. cities are suicides.
Rates of people who die by gun suicide in cities are on the rise, impacting far more diverse populations than ever before. This first-of-its-kind analysis unpacks the extent to which people die by gun suicide in cities.
Learn More
School is the last place where kids should have to worry about gun violence. Our children deserve better.
We need meaningful actions to keep our schools and surrounding communities safe, actions that address what we know about gun violence in America's schools.
Read More
America cannot afford gun violence.
In an average year, gun violence in America kills 40,000 people, wounds twice as many, and has an economic consequence to our nation of $557 billion.
Learn More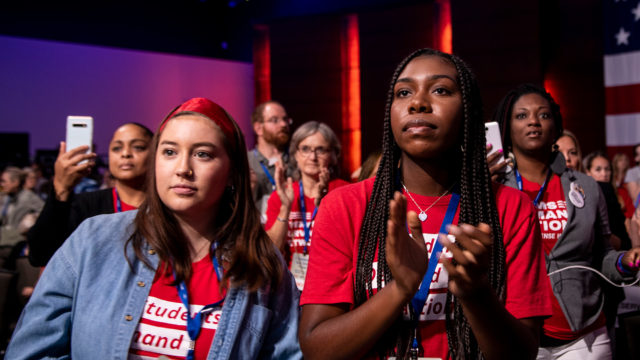 Everytown starts with you, and it starts in your town.
Gun violence touches every town in America. For too long, change has been thwarted by the gun lobby and by leaders who refuse to take common-sense steps that will save lives.
About Everytown
Wear your support for gun safety.
Every merch purchase you make supports our efforts to end gun violence.
Shop Now