Happening Now
National Gun Violence Survivors Week is February 1-7
Join us to honor the fifth annual National Gun Violence Survivors Week, a time where we take stock of the terrible human toll of America's gun violence crisis and recommit ourselves to supporting survivors with action.
Learn More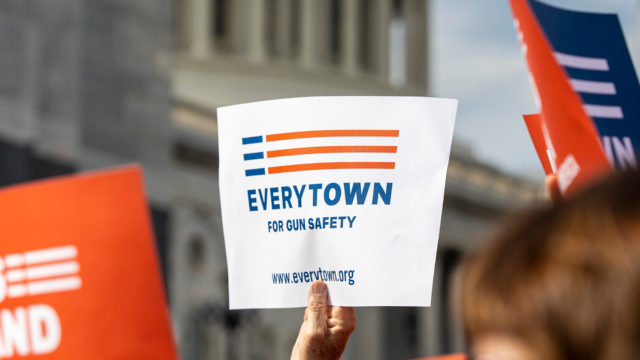 Give to Everytown and Help Save Lives
Every day, more than 110 Americans are killed with guns. Your generous donation helps us work to prevent gun violence.
Donate Now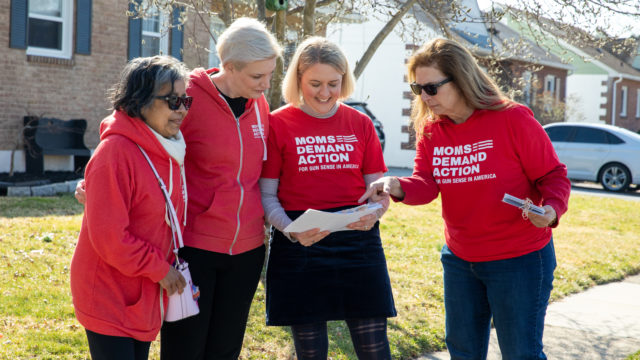 Volunteer With Us
We're counting on people like you to take actions that will help us pass common-sense laws and implement policies that will save lives. Join the movement.
Join Us
We have a plan to end gun violence.
One at a time.
The United States is a nation of gun violence survivors.
Survivors' experiences in the wide-ranging nature of America's gun violence crisis can take many forms. And as this report shows, 59 percent of adults report that they or someone they know or care about have experienced gun violence in their lifetime.
Learn More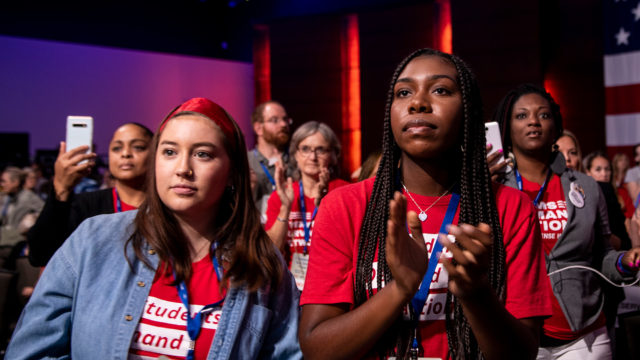 Everytown starts with you, and it starts in your town.
Gun violence touches every town in America. For too long, change has been thwarted by the gun lobby and by leaders who refuse to take common-sense steps that will save lives.
About Everytown
Wear your support for gun safety.
Every merch purchase you make supports our efforts to end gun violence.
Shop Now